Sera fourth fastest in Vegas practice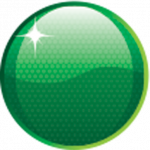 Aussie karting star David Sera has started his campaign for this weekend's SKUSA Super Nationals event in Las Vegas strongly by setting the fourth fastest time during opening practice today.
Sera has been rated by ekartingnews.com as the favourite for this weekend's event in the TaG Senior category. Despite only racing on eight occasions in America during the early part of this year Sera remains third in EKN's TaG Driver Rankings.
Sera topped the timesheets in his group of practice with a 44.874 second lap aboard his Australian-made Arrow kart around the 1.0km temporary circuit. His time was just over three-tenths of a second behind the fastest of the day for the category, which was set by Grand-Am driver Michael Valiante.
While he is running for American Arrow distributor, BTK Motorsports, Sera isn't competing with a Rotax or Leopard power but his kart will be powered by a Motori seven engine this weekend.
West Australian Kip Foster, who is also competing in the TaG Senior category, finished 14th in his group during opening practice.
Seven-time World Formula One Champion Michael Schumacher will take to the track tomorrow afternoon for practice in the SuperPro(KZ2) category. Joining Schumacher in the six-speed gearbox class will be Toro Rosso Formula 1 drivers Sebastien Buemi and Jaime Alguersuar along with Nelson Piquet Junior.