Rally crew named in Classic Adelaide fatality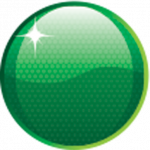 Organisers have released the names of two Victorian competitors killed in the Classic Adelaide tarmac rally in South Australia today.
They were driver Gary Tierney, 60, and co-driver David Carra, 43, both from Melbourne.
Their 1974 Porsche 911RS skidded off a right-hand bend and struck a tree on Norsworthy Road, Forreston, about 40 kilometres north-east of Adelaide.
The crash happened on Special Stage 6, a 7.24 km test called Kersbrook Reverse, on day one of four on the 13th annual rally.
An emergency medical vehicle stationed at the start of the stage attended the crash, but both crew members were pronounced dead at the scene.
The pair was running eighth out of 47 cars in the Late Classic Competition category at the time of the crash.
Rally officials stopped the stage and the road was closed for several hours until late tonight.
The rally will continue tomorrow, but immediately before the 8 am start in Adelaide's Victoria Square, fellow competitors, support crews and officials will be led in a prayer and a minute's silence by rally chaplain David Vaughan.
Tierney and Carra were well regarded rally competitors with many years' experience in tarmac events around Australia.
"David absolutely loved his rallying. Everyone has to jump off this life eventually and he did it doing what he absolutely loved," said Carra's brother Andrew.
Inquiries into the crash will be conducted by police and motorsport authorities.