More Internationals for F3 SuperPrix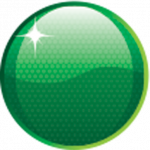 Two Chinese drivers have been confirmed as starters for the Formula 3 season finale at Sandown International Motor Raceway (November 28).
Zhang Shan Qi, 18, and Li Zhi Cong, 16, will both compete at Sandown, driving R-Tek Motorsport's F304s.
Driving for the same team isn't foreign to Shan Qi and Zhi Chong, though. The pair has enjoyed some success in the Asian Formula Renault, driving for the PTRS Racing team.
This takes the number of internationals coming to race the SuperPrix to a total of seven, with Joey Foster (UK), Peter Kalpakiotis(), Rio Haryanto (Indonesia), Mitch Evans (NZ), Ben Crighton (NZ) and the two Chinese kids.
Championship leader Tim Macrow says that the injection of international competitors is a promising sign for the F3 category.
"It's fantastic that we've got international drivers coming over and taking notice," he said.
"This has to be an aim for the category to get more ineternationals over and get us some more recognistion on a world wide scale.
"If you look at the F3 categories around the world, they live on foreign participation, so it's great that we are getting some more interest to come here and showcase our championship. It puts the spotlight on the category."