Minda State kids to get National starts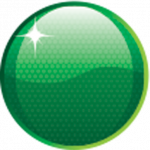 Liam Sager and Garry Jacobson will make their national Formula Ford debuts next year when the enter selected rounds in the Australian Formula Ford Championship.
Sager and Jacobson will both contest the 2010 Victorian Formula Ford Championship with Minda Motorsport, adding in a couple of starts in the national championship at Sandown and Phillip Island.
Minda team boss Bruin Beasley told Speedcafe that making selected starts in the national series is great way to make your Formula Ford debut.
"They'll do the local races," he confirmed.
"They'll just want to crawl before they walk and have a good, low-pressure, find their feet year. The year after, if they're ready, they can have a full tilt at the championship.
"It's the best way for these guys to learn. They are better off spending the money racing against the best guys, rather than going round and round Winton on a test day.
"Jacobson did very well in the test we had at Winton. He is probably already at the point where he could do a full year of national, but they just want to take it slowly. He was quite good.
"Sager had never been in the car before, and he was a little erratic to start with, but he is young. We tamed him in the afternoon and he did a good job as well."
Jacobson and Sager join Minda's CAMS Rising Star squad for next year of Jack Le Brocq and Matthew Brabham, who will contest the national championship in the Minda-prepared Spectrums.
Le Brocq, Brabham and Jacobson will all be at Phillip Island this weekend competing in the annual Island Magic meeting.