Back to the Future for McMurray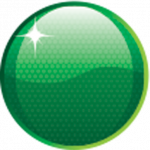 Jamie McMurray will drive the No.1 Earnhardt Ganassi Racing (EGR) Chevrolet in 2010. The EGR opening came about when Martin Truex Jr. signed with Michael Waltrip Racing in July.
McMurray, who will team with Juan Montoya under the EGR banner, will be returning to the team he drove for between 2003 and 2005.
"I am really excited about this opportunity with Earnhardt Ganassi Racing," said McMurray.
"As I think Juan Pablo and Martin have shown this season [that] their equipment is as good as anyone's in the garage. I am really looking forward to getting behind the wheel of their cars and once again competing for a NASCAR championship. It will also be fun to work with some of the people that I worked with when I was there a few years ago."
McMurray has driven the past four seasons for Roush Fenway Racing. However, because of the impending four-car limit imposed by NASCAR for the 2010 season McMurray was free to negotiate with other teams. Roush Fenway Racing will have Matt Kenseth, Greg Biffle, Carl Edwards and David Ragan in its stable next season.
"To be able to sign a veteran driver with the talent and experience of Jamie was important to us," Ganassi said. "We know Jamie and understand what makes him tick as a driver. We had a lot of success with Jamie in the early part of his career and are looking for more of the same. "We also think he will be a tremendous compliment to Juan Pablo Montoya as well. The duo of McMurray and Montoya creates a very formidable team as we look to continue the momentum that has been established this year in our chase for the championship."
Bass Pro Shops / Tracker Boats will return as sponsor of the No. 1 Chevy.
McMurray drove the 2002 season's final six races following neck injury to Sterling Marlin that ended the veteran's challenge for the championship after Kansas race in September. McMurray, who has three wins in 257 starts in the Cup Series, made his series debut on Oct. 6, 2002, at Talladega, then won his second start a week later at Charlotte by holding off Bobby Labonte on the final lap.
McMurray's most recent victory came on 1 November at Talladega in the IRWIN MARATHON® Ford. He has 30 top-five finishes and 80 top-10s in the Cup Series. His best finish in the point standings is 11th in 2004.