Button confirmed at McLaren for 2010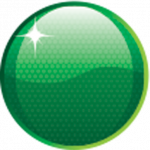 Jenson Button has been confirmed as Lewis Hamilton's team-mate at Vodafone McLaren Mercedes in a multi-year deal.
This unique partnership will mark the first time in Formula 1 history that a team has started the new season with a line-up featuring the most recent two successive World Champions, and the first pairing of two British World Champions since Graham Hill [1962, 1968] partnered Jim Clark [1963, 1965] at Lotus in 1968.
Button, who won this year's Formula 1 world title with Brawn GP, said that joining the famous team is an exciting challenge.
"You can't help but be affected by this team's phenomenal history," he said.
"McLaren is one of the greats of world sport, and its achievements and list of past champions read like a Who's Who of Formula 1 – Emerson Fittipaldi, James Hunt, Niki Lauda, Alain Prost, Ayrton Senna, Mika Hakkinen and of course my new team-mate Lewis Hamilton.
"I've followed the McLaren team ever since I was a small boy, and it feels unbelievable to finally be a part of it."
The pairing of Button and Hamilton is set to be one of the most intriguing in recent memory. In can be compared loosely to the Hamilton/Fernando Alonso combination of 2007 at McLaren. Alonso, then the reigning world champ, had a infamous fall out with the team, leaving at the end of the 07 season after a heated season with Hamilton.
Will the new McLaren team-mate's repeat history? Hamilton doesn't think so.
"It's fantastic news that Jenson has decided to join Vodafone McLaren Mercedes," he said.
"I'm looking forward to working with him and our engineers to make sure we kick off the 2010 season with a car that's competitive enough to win the World Championship.
"I already know Jenson, and we get on very well together. We both really want our team to succeed. Although we'll be pushing each other hard, I'm sure we'll very quickly establish a great working relationship."
One of Button's sticking points with former employer Brawn GP was his financial package. At the start of 2009, Button took a major pay-cut to ensure he drove with the team that was formed out of the ashes of Honda F1 just weeks before the start of the season. McLaren team principal
Martin Whitmarsh said that there was no money-factor in Button's signing.
"I want to make clear that Jenson's decision to join us was in no way motivated by money," he said.
"We'll be paying him no more than he could be getting elsewhere, and that fact is a reflection of not only Jenson's belief in Vodafone McLaren Mercedes but also his desire and ambition to build on the phenomenal results he achieved during the 2009 season."
The first round of the Formula 1 World Championship kicks off at Bahrain in March next year.