Webber tests new GP3 car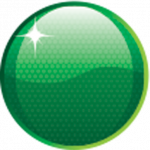 Mark Webber was the first person to test a GP3 Series at Paul Ricard yesterday.
The Red Bull Racing Formula One driver drove the brand-new single-seater for 19 laps on a 3A configuration of the French circuit.
The 10 teams entered in the 2010 season were invited to the official launch yesterday – the first time they have been able to get up close and personal with the GP3 car.
The GP3 cars are built by Dallara, powered by Hewland and shod with Pirelli tyres.
Webber, a part owner of one of the foundation teams – MW Arden – was surprised by the car's performance.
"I have been pleasantly surprised by the new GP3 car," he said.
"It's my first experience driving the car and I can honestly say it is like driving a small F1 car. A lot of the aspects are what I am already used to, but obviously on a smaller, more junior scale.
"The biggest advantage for this championship has to be racing at the Formula 1 race weekends. This will give drivers great exposure, and for sure all of the team bosses will be watching during race weekends.
"Overall I think it is a great car I am very impressed by the whole package, and I am looking forward to the first race next season."