USF1 victim of YouTube parody series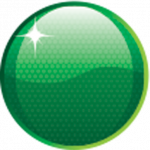 If you're Peter Windsor or Ken Anderson, you probably don't want to read this one …
The USF1 team has become the subject of some funny YouTube parody clips in recent weeks, with links doing the rounds in the North American motorsport community.
The clips poke fun at the start-up F1 team, and in a wonderful bit of irony, the videos, titled 'USF1 – The Mini-Series' all appear on YouTube.com.
Chad Hurley, co-founder and CEO of YouTube, is the major investor in the USF1 project.
Windsor and Anderson are the victims of some cheeky jokes, with 'guests' including SPEED TV analyst Steve Matchett and new Lotus Technical Director Mike Gascoyne.
So far six episodes have been posted – and Speedcafe will embed more of the videos as they are uploaded.
We're not saying we agree with the clips, but there is no denying that they are rather funny …