Simonsen set for Classic Adelaide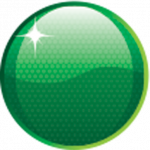 Just a month after racing for TeamVodafone at Bathurst, Melbourne-based Danish racing driver Allan Simonsen is out to add a win in the Classic Adelaide tarmac rally to his impressive professional resume.
31-year-old Simonsen is entered in the new Modern Competition category of Classic Adelaide, driving a Mitsubishi Lancer Evolution 9, and will face his first test today in the Prologue that sets the starting order for tomorrow's first of four rally legs.
Although he has contested only a handful of tarmac rallies, Simonsen is expected to be in sharp form for Classic Adelaide after a busy international season.
Less than three weeks ago the Melbourne-based driver clinched the Asian Le Mans Series GT2 title in Japan, driving a Ferrari F430. Earlier in the year, he claimed second in the British GT Championship, racked up his third start in the Le Mans 24-Hour and contested the Daytona and Dubai 24-hour sports car races.
"The calendar was clear this weekend so I'm here and really looking forward to it. It's a fantastic event," he said.
Simonsen says his Mitsubishi has been thoroughly re-built by owner Paul Carters' team since its last outing. Today's test on the climb up Adelaide's Mount Barker Road to the Eagle on the Hill will be the first opportunity to see if it can match more powerful, but heavier, rivals.
"Had the Nissan GT-Rs of Quinn and Jones not been here I'd like to think we would have had a chance of winning. They're a huge threat but Paul has spent a lot of money getting our car ready, so we'll see," Simonsen said. "The Nissans are heavy and we're light. This car likes it tight and twisty with a bit of rain. As for the drivers, I don't really know any of them except Tony (Quinn) and Jim (Richards)."
His presence adds more lustre to a field of almost 180 starters already blessed with an impressive array of driving stars who spectators will be able to see in action. These include five-time motorcycle world champion Mick Doohan, Le Mans winner Vern Schuppan, Bathurst 1000 winners Jim Richards, Tony Longhurst and Win Percy, two-time touring car champion Glenn Seton and Targa winners Tony Quinn and Steve Jones.