Raikkonen on the F1 sidelines in 2010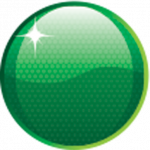 Kimi Raikkonen will not compete in Formula 1 next year.
The 2007 world champion's manager Steve Robertson today told Finnish newspaper Turun Sanomat that Raikkonen would take a year's sabbatical from the sport after a deal to drive with McLaren failed.
The former Ferrari driver had only wanted to drive for a team capable of winning, and McLaren seemed like his only option, but when newly-crowned Champion Jenson Button became available, raikkonen's options dried up.
"The options in F1 were with McLaren next season or not at all," Robertson said.
"Kimi and McLaren were unable to reach an agreement, so he will not drive at the F1 level – at least not next year.
"A gap year means nothing for Kimi. He is more interested in fighting for wins and the world championship. F1 will miss Kimi. He worked hard over the summer – doing things in a Ferrari that only the best drivers are capable of."
With Raikkonen now free of F1 duties next year, one of his possible options for 2010 could be to spend more time in the World Rally Championship which he has contested selected rounds in the past.
Beyond next year, Raikkonen has been touted in the past as a Red Bull Racing driver, and with Australian Mark Webber only inked for a one-year deal, Raikkonen could drive with the energy drink team in 2011.