PICS: Mark Martin oversees Trulli/Salo test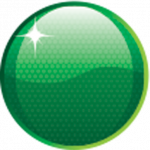 NASCAR star Mark Martin has overseen the testing activities of former Formula One drivers Jarno Trulli and Mika Salo at New Smyrna Speedway in Florida today.
The evergreen racer, who currently sits second in the 2009 Sprint Cup Series standings driving the Kellogg's-backed #5 Hendrick Motorsports Chevrolet, helped Trulli and Salo come up to speed around the half-mile oval.
The pair drove a Michael Waltrip Racing Toyota under the watchful eye of Martin, MWR Competition Director Steve Hallam and TRD engineers.
Hallam is a former F1 man himself, having joined MWR at the start of this season after decades of experience in Grand Prix racing with Lotus and McLaren.
MWR development driver Trevor Bayne also tested today, following the announcement that he will drive full-time for the team's Nationwide Series squad in 2010.
See below pics of the test held this morning Australian time.