Paul Dumbrell: Making the switch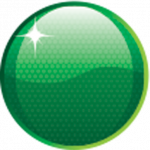 Paul Dumbrell was confirmed as a Ford driver last week, switching from Walkinshaw Racing to Ford Performance Racing for next year.
After over 10 years driving Holden products in the V8 Supercars Series, the 27 year old has decided to make the switch to the factory Ford team – and it will be the last team he drives for.
Speedcafe's GRANT ROWLEY spoke to Dumbrell about his switch, his retirement plans and the next phase of his life …
QUESTION: It's been just over a week since your 'Holden to Ford' deal has been out there. What's the reaction been like?
PAUL DUMBRELL: It's been very interesting. There's been some Holden fans who have had a fair bit to say about my move, and on the flipside, I've had a warm response from some of the Ford fans. That's been very pleasing.
I know that I don't have the profile of Craig Lowndes or Jamie Whincup in their switch, but this is a good opportunity for me to end my career on the other side of the fence.
Q: You've been very forthcoming about your retirement plans. What made you decide that this would be the last team you drive for?
PD: Well, up until the week before I signed, I was 98 percent sure I was going to retire at the end of this year. With everything else outside of motorsport – whether its property or marketing for Autobarn – time is very precious, especially at this time of year, and it can get very hard to manage.
So I thought that I'd get through this year, I had a good crack with a good team, but we haven't broken through for a win, and I thought that this was a good opportunity to give a chance to someone else.
The Rod Nash and Ford Performance Racing opportunity came up not long ago, and I'd never driven a Ford, and it gave me a chance to be involved in another great team of the sport. I thought it might be worthy to have a look and finish my career there, and that's obviously the decision I've made.
Q: You celebrate your 100th start this weekend at Barbagallo. Is the change next year the thing that might allow you to get your first victory or podium?
PD: I hope so! Even this year, I could be sitting here this year with three or four podiums. We've been in good positions, but it just hasn't come our way.
At FPR, it gives me a breath of fresh air, a new team, I have to prove myself – it's like first day of school. I wouldn't have taken the chance to drive with FPR if I didn't think I could do better than what I did this year.
Time will tell. At the end of next year, I'll sit down and review what we've done and how we've gone.
Q: It's a three-year deal between yourself, Rod Nash, FPR and The Bottle-O, but you're saying that if you're not comfortable, or you don't feel you're performing, you'll step aside early?
PD: At the end of the day, if I'm not delivering the results for the team, I don't want to be there, and I'm pretty sure the team won't want me there either.
Contracts are contracts. They guide the framework of understanding between parties, and at the end of the day, we're in a sport that is dependant on results. If I'm not delivering, I'm not expecting anyone to honour a contract that isn't working for all parties.
If that happens, we'll sit down at the time and figure it out, but look, we could go out and win Bathurst and the championship next year, and then I could say, "we'll I achieved what I wanted to, that's it."
Q: If there was one thing you could achieve in the sport before you wrap things up, what would it be?
PD: Winning Bathurst, it's a paramount race of the series. It's iconic in the history of Australian sport.
Fred Gibson once said to me "It's one of the easiest races to win, the only problem is that it's even easier to lose."
I go quite well up there. I've qualified well in the last couple of years, we just haven't had things go our way.
Q: Post-racing, is there a spot in the sport for you, even if you're not a full-time driver?
PD: No, I'll probably steer away from the sport. I've had a great opportunity to be involved, and there are some really good guys coming through, but the only way they can be involved is if some of the older statesmen step away.
And unless you can give the sport 100 percent, you're kidding yourself. Once I make that decision, I think you'll very rarely see me around the race track. I'll be watching with interest from home on a Sunday afternoon, but as far as being involved, I'd consider that highly unlikely.