Glock signs with Manor Grand Prix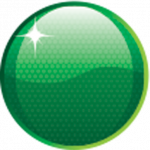 Timo Glock has been named as Manor Grand Prix's first driver for its maiden tilt on next year's Formula 1 World Championship.
The German joins the new British team after two seasons with the now defunct Toyota team.
The 27-year-old said in a statement that he had options with established teams, but wants to help build his career with a new team.
"Every driver has the same overall objective – to win the world championship one day – but the way I want to succeed is to be part of the process of building a team and to play a key role in developing the car," he said.
"This is why the opportunity with Manor Grand Prix is so exciting for me.
"I have spent a lot of time with [technical director] Nick Wirth, [team principal] John Booth and other members of the team and what I liked most is that this a real racing team run by true racers."
Manor enters next year's Formula 1 World Championship as one of four new teams, although Monor has a strong pedigree in junior racing formulas.
"The team may be small and new but it has big ambitions and a very impressive car and development programme," Glock said.
"I am confident that I can play a big role in terms of my technical input and that's a fantastic opportunity for me. I can't wait to start testing the new car early next year."
The Manor team will hold an official launch next week, where it is expected that former Brawn sponsor Virgin will be announced as a major stakeholder in the team.
Glock finished 10th in the 2009 world championship, despite missing the final two races following a crash during qualifying for the Japanese Grand Prix that left him with an injured leg.