Glenney in Classic Adelaide contention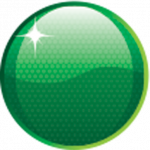 South Australia's Steve Glenney staked an early claim on the 13th Classic Adelaide tarmac rally with a blistering fastest time in the Prologue competition in the Adelaide Hills.
Glenney raced his 500 horsepower V8 Holden Commodore up the 3.8 kilometre climb to the Eagle on the Hill in two minutes 1.5 seconds, not only topping the Late Classic category for cars up to 1991 but also beating all but three drivers of all-wheel drive turbocharged cars in the new Modern category.
The Prologue results set the starting order for the opening leg of four in the scenic Adelaide region.
Glenney and co-driver Geoff Burgess will be first on the road in the Late Classic section, in which the competition for outright victory in Classic Adelaide will be fought.
Two-time Bathurst 1000 champion Tony Longhurst was a surprise winner in the Modern category, which has been introduced this year to meet the demands of drivers of late-model cars but will not, in the spirit of the event's name, qualify for the outright trophy.
Glenney was pleased with his promising start after a last-minute rush to ready his 1981 car.
"We had a good run, especially as the car was only finished this morning, but it's early days," he said. "If we can continue the development of the car during the event, keep it in one piece and not have anything break, I hope we'll be up there in the points. And if we can shake up a few of the Modern cars, that's all to the good."
Longhurst's time of 1:59.8 in a Subaru Impreza WRX was the fastest of the day, but only narrowly ahead of Allan Simonsen (Mitsubishi Lancer, 2:01.0) and Tony Quinn (Nissan R35 GT-R, 2:01.3) – and Glenney.
In the Classic category, for cars built between 1948 and 1971, Rob Devenish was fastest at the wheel of a 1971 Datsun 240Z, with a time of 2:06.4. Melbourne's John Lawson drove his 1936 Delage Le Mans sports car to a fastest time of 2:59.0 in the category for the oldest cars, Historic.
South Australia's current heatwave caused no problems for crews, but they and officials on the course have been warned to drink more water and monitor their physical condition tomorrow, when the temperature is forecast to hit a record 43 degrees.
Almost 180 cars in competition and touring sections will take the start outside the Hilton Adelaide rally headquarters in Victoria Square from 9 am.
Day one will take cars through eight closed-road special stages over 58 kilometres in the Barossa Valley and hills.
RESULTS – Prologue
Late Classic (1972-1990)
1. Steve Glenney/Clarrie Lang (1981 Holden Commodore) 2 min. 1.5 sec.
2. Ian Wilson/Scott Dornan(1978 Triumph TR7 V8) 2:05.2
3. Matthew Sims/Dennis Sims (1989 Nissan Skyline GTR) 2:06.0
Modern (1991-current)
1. Tony Longhurst/Geoff Burgess (2006 Subaru Impreza WRX) 1 min. 59.8 sec.
2. Allan Simonsen/Matt Lee (2007 Mitsubishi Lancer Evo 9) 2:01.0
3. Tony Quinn/Naomi Tillett (2009 Nissan R35 GT-R) 2:01.3
Classic (1948-1971
1. Rob Devenish/Lyn Carr (1971 Datsun 240Z) 2 min. 06.4 sec.
2. Charlie Nott/Sandy Nott (TVR Chimaera) 2:11.5
3. Peter Ulrich/Sari Ulrich (1963 Jensen Interceptor CV8) 2:11.7
Historic (1900-1947)
1. John Lawson/Andrew Lawson (1936 Delage Le Mans) 2 min. 59.0 sec.