Formula Fords headline WA V8 supports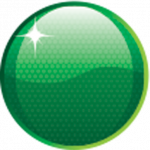 In terms of numbers, West Australia's round of the V8 Supercar Championship Series will feature one of the highest support class entrants in recent memory.
Headlining the local supports is Formula Ford. At the time of writing, 31 cars had entered the one-off round, which features $10,000-to-win. If there was ever a good reason to stick around after the last V8 race, this is it! Expect some fireworks in the pack. The cars competing are 'Kent' powered.
The battle at the front is set to be a local versus interstate war. Local car preparer Fastlane Racing has entered 11 cars, including an entry for former national series regular and current local Formula Ford series leader Todd Fiore (Van Diemen). Fiore could be considered the pre-race favourite, although Rhys McNally (Stealth S3) will also pose a threat after a strong year in the local FFord Championship.
While the locals will be strong, keep an eye on the interstate drivers. Likely to lead the eastern charge is national competitor Ryan Simpson, who will compete in a Spirit K08, prepared by New South Wales team Anglo Motorsport. If an interstater is going to do the business, Simpson looks like the man.
Saloon Cars will be at Barbagallo with a massive 38 car grid. But don't look for the class to be called 'Saloon Cars.' The 'other' Ford versus Holden category is known in the West as 'Aussie Super 6.'
Lovers of historic machines will be well catered for. The Historic Touring Cars will have 33 representatives, while Formula Classic has 24 entrants.
The only national-level support category at the track (formally known as Wanneroo) will be MINI Challenge. At the time of writing, 15 cars will be entered for the race, including a car to be shared by local drivers Karl and Christopher Reindler.