Dumbrell won't rule out early retirement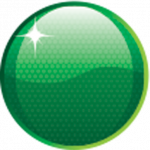 Paul Dumbrell is committed to three more years of V8 Supercar racing – but only if he is motivated and successful.
The 27-year-old, who recently confirmed that he will switch from Walkinshaw Racing to Ford Performance Racing in 2010, said that even though he has a three-year deal with Rod Nash Racing, FPR and sponsor The Bottle-O, he won't necessarily honour that if he feels he's had enough.
"At the end of the day, if I'm not delivering the results for the team, I don't want to be there, and I'm pretty sure the team won't want me there either," he told Speedcafe.
"Contracts are contracts. They guide the framework of understanding between parties, and we're in a sport that is dependant on results. If I'm not delivering, I'm not expecting anyone to honour a contract that isn't working for all parties.
"If that happens, we'll sit down at the time and figure it out."
On the flipside, Dumbrell said a great result – most notably a Bathurst win – could see him pull out of the sport earlier than his current agreed cut-off of 2012.
"We could go out and win Bathurst and the championship next year, and then I could say, "we'll I achieved what I wanted to, that's it," he said.
For more with Paul Dumbrell on his 2010 switch to FPR, his retirement plans and his life after V8 Supercars, CLICK HERE