Mercedes buys majority share of Brawn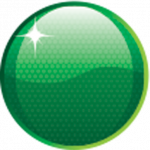 Brawn Grand Prix was established in early 2009, it won the Formula 1 Driver's and Constructor's title in its first season, and before the year was completed, has a new owner.
Mercedes-Benz announced that it has taken over the Brawn team and re-named it Mercedes Grand Prix.
The German manufacturer has bought a 75.1 percent stake in the squad, with Ross Brawn, Nick Fry and other Brawn group members retaining 24.9 percent ownership.
Mercedes, a 40 percent shareholder of McLaren, will sell its stake in the squad over the next two years, but retains its role as its engine supplier until at least 2015.
"Mercedes will compete in the F1 world championship next year starting with its own factory team," said Dr Dieter Zetsche, head of Mercedes cars.
"This is possible by the agreed acquisition of 75.1 per cent of Brawn GP, 45.1 per cent from Daimler and 30 per cent from our partner Aabar Investments. The rest will be with the current share – Ross Brawn, Nick Fry and other members. The interests of Daimler are aligned therefore it will be a true Mercedes-Benz team.
"Ross Brawn will continue to be the team principal and thereby we are maintaining his strength. Just like the engine team at Mercedes Benz High Performance Engines, the new Mercedes Benz grand prix team will be co-ordinated by Mercedes Benz Motorsport, headed by Norbert Haug."
The team will be run out of Brawn's current headquarters in Brackley, UK.
Team principal Brawn said he was proud of his core group of team members to get his team into this position.
"Both I and my fellow directors at Brawn GP are incredibly proud of our staff, drivers and everyone associated with our team and thank them for their commitment, outstanding teamwork and their focus on achieving results in sometimes difficult circumstances," he said.
"The senior management group will remain in place to lead our team and on behalf of everyone at Brawn GP, we are honoured to be representing such a prestigious brand as Mercedes-Benz in Formula One next year and will be working together to do our best to reward their faith in our team."
The deal means that Mercedes will compete in Formula 1 as a full factory team for the first time since Juan Manuel Fangio won the world title in 1955.
Drivers for the newly-named team have not been announced, although German F1 stars Nico Rosberg and Nick Heidfeld are tipped to be the team's inaugural drivers, with recently-crowned World Champion Jenson Button set to go to McLaren, partnering fellow British driver Lewis Hamilton.