Ferrari boss says he has the best drivers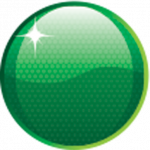 Ferrari Formula 1 boss Luca di Montezemolo says that he has the best driver pairing in the F1 field for 2010.
The Ferrari chief spoke at the Finali Mondiali Ferrari (Ferrari's World Finals event at Valencia), saying that Felipe Massa and Fernando Alonso are both inspired to perform.
"For me, Felipe and Fernando are the best driver's couple in Formula 1," he said.
"I am convinced that they both will be very motivated and will want to win. I am not worried about having two Latin drivers, which may be for the first time in our history. They both know very well that first of all they are racing for Ferrari and not for themselves.
"I enjoy reminding you that here we have a real team spirit – not just in words but in reality. An example is the relationship we have with a person like Michael Schumacher, who this year didn't hesitate to be available to help the team in a difficult moment."
Alonso, who is still under contract to Renault until the end of the year, was made available for the Ferrari day. He was not permitted to drive one of the F1 cars.
Massa, on the other hand, got back behind the wheel of the Ferrari F60 that he was driving when struck by the errant spring from Rubens Barrichello's Brawn at Budapest in July. That incident ruled him out of the last part of this season, and this was the second time the Brazilian sat behind the wheel of a F1 car after he drove several laps in Fiorano in October. He completed 20 laps of the circuit.
"I am very happy to be here, that I can work with the team," Massa said.
"It's true that I've been with them in Sao Paulo and in Abu Dhabi, but driving is really extraordinary. I want to thank all the fans, who were really close to me over the last months. The messages I received were wonderful. Lets hope that we can give our fans some satisfaction in 2010 – Fernando and I really want to be the best couple in Formula 1.
"Although I could drive just a little, I really enjoyed being here. I am very motivated. This is like victory. It was just like before the accident at the Hungaroring."
At the completion of the event, Massa quickly scooted off to the airport to go back to Sao Paulo, where his wife Raffaela was expected with the birth of a son (who will bear his father's name).