Can Daniel Ricciardo win at Macau?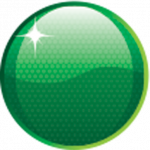 Australian Formula 1 hope Daniel Ricciardo heads to Macau this weekend to make his debut in the famous Formula 3 street race around the Guia circuit.
Ricciardo has had a stellar season, winning the British F3 Series, as well as recently securing his first Formula 1 test (to be run December 1 at Jerez).
But can the West Australian win the F3 race at Macau at his first (and likely only) attempt?
Reigning Australian Formula 3 Champion James Winslow has competed at Macau before, finishing 11th in one of the races last year.
He says that if anyone can do it at their first attempt, it's Ricciardo.
"It's the sort of track that it really helps to have previous experience at," the British driver told Speedcafe.
"When I've driven there in previous years, I haven't driven the current spec car – I've always gone there with different engineer, different chassis, different team – it's really tough to do it that way.
"But to do it the way Ricciardo's doing it, with his team in the car that he won the championship in, he'll have as good a chance as any rookie going there.
"It might be tough for him to win it, but I reckon he'll be right up there giving it a good old go.
"The thing with Macau, he'll need to go as hard as he can from the word go, but by doing that, you risk making a mistake, and if you lose any track time, that really hurts. I've seen some of the big name drivers saying they're going to go there and clean up and tag a wall, lose track time and they're 10 laps down on the rest of the field. It's a long lap around there, so you can't afford to bend your car.
"But if you have a look at his progress through the year in British F3, I'd say he'll be in with a chance. He's done a great job – dominating Formula Renault and Formula 3, two of the most competitive championships in the world. If anyone can, Daniel is probably someone who could."
Red Bull-backed racer Riccardo races for crack F3 team Carlin, using the Dallara/Volkswagon package.
One of Ricciardo's three team-mate's is New Zealand driver Brendon Hartley.
Racing kicks off this weekend, with other categories on the program include World Touring Cars, Superbikes and Formula BMW (including Australian driver Chris Wooten).