Tander and Andrews team in Uber MINI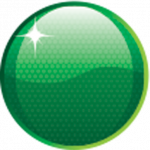 Fast femme Leanne Tander and former Iron Man champion Guy Andrews will share the UberStar car in this weekend's penultimate round of the MINI Challenge Series.
The pair will drive the same car in the unique two-driver MINI format, where both drivers will get one race each before teaming together for the 35-minute final race (including a compulsory pitstop).
Tander drove in the MINI class at Barbagallo last year, and actually holds the current class lap record. She says that a podium for the pair is possible.
"Last time I had a bit of a bad run – had a clash with someone in the first race, so I was back in the pack for the weekend," she said.
"I'm hoping this weekend I'll have a clean run and maybe get on the podium. That would be good.
"Guy's obviously done a bit of driving in his time, and he does the stunt show up on the Gold Coast, so I'm sure he won't be much of a slouch. It should be a good little pairing, I reckon. We might be able to surprise a few people."