Supersports for Shannons Phillip Island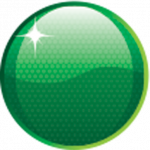 The Supersports category will make a guest appearance on Shannons Nationals Motor Racing Championships bill at Phillip Island next year.
After securing a slot as a support class at the 2010 Clipsal 500, the Supersports will run a second national-level event with the Shannons Nationals at Phillip Island.
But this won't be a 'national' class next year. Supersports is committed to running three rounds with the New South Wales state series, however, it is expected that in 2011, a full-blown national title will be up for grabs.
"We are looking forward to going to Phillip Island, it will be a buzz," said West Sportscars importer Greg Steer,
"I think that for our type of cars, Phillip Island has to be the track to take them to.
"The aim is for us to get enough momentum, without affecting the state clubs, to get us to 2011 and have the numbers to declare it a national championship."