Schumacher takes seventh NHRA title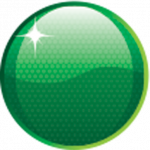 Tony Schumacher and the U.S. Army team won their sixth straight and seventh overall NHRA Full Throttle Series championship by two points, the narrowest margin in NHRA history.
Schumacher's team was on deck, sitting on a two-point lead over Larry Dixon, when Dixon was upset in the semi-finals by Spencer Massey, thus clinching the title for the Army team.
"This trophy will go to Fort Hood; I don't think there's any question in the world where it belongs," said Schumacher, alluding to the recent shootings at the Texas Army base. "We'll present it to the family, the friends, everyone at that base."
The win capped an intense year between rivals Schumacher and Dixon as Schumacher had to completely rebuild his team this past offseason after former crew chief Alan Johnson left to form his own team with Sheikh Khalid bin Hamed Al-Thani and hired Dixon as his driver.
Hector Arana (Pro Stock Motorcycle) also clinched a championship, his first, on the final Sunday of the 2009 season, clinching when Eddie Krawiec failed to secure a national record backup in the semis.
"It feels good," said Arana, who steered the Lucas Oil Buell to five wins this season. "It hasn't really hit me yet. I do feel better, lighter now that the stress is over and the worries. It's an awesome feeling to have this accomplishment this year. This is awesome."
The other two championships were decided Saturday as Robert Hight and the Auto Club Ford Mustang Funny Car team and Mike Edwards and the A.R.T./Young Life Pontiac Pro Stock team clinched their titles in qualifying.
The race-winners at the season-ending Auto Club NHRA Finals at Auto Club Raceway at Pomona were Antron Brown (Top Fuel), Mike Neff (Funny Car), Greg Anderson (Pro Stock) and Eddie Krawiec (Pro Stock Motorcycle).
In Top Fuel, Brown (3.801 at 316.90) and the Matco Tools team won for the Top Fuel-best sixth time this season over Massey, who fouled out.
"This year was a career year, we went a lot of rounds, got a lot of points, we've just got to figure out this Countdown," said Brown, who defeated Schumacher in the semi-finals just moments after his championship was secure.
In Funny Car, Neff pedalled the Ford Drive One Mustang to a 5.131 at 285.05 to defeat teammate Ashley Force Hood, who was DQ'd for touching the wall. It was Neff's first career win.
"It was hit and miss and mostly miss (Sunday). We ran good when we needed to (in the quarterfinal win over John Force)," Neff said. "I've got a great team, they've given me a great race car and that's the difference."
Force Hood and the Castrol GTX Ford Mustang team finished the season in second place, a steady rise from her 10th place finish as a rookie in 2007 and sixth place finish as a second-year driver in 2008.
Each of the stock finals were decided by a red-light as Greg Anderson (6.564 at 210.70) defeated Kurt Johnson in Pro Stock and Eddie Krawiec (6.905 at 194.32) defeated Doug Horne in Pro Stock Motorcycle.
Anderson won for the third time this season in his Summit Racing Pontiac — including a semi-final win over Edwards — and he secured his fourth straight second place finish in the standings.
"We came in here with basically no pressure, we couldn't win the championship, and that's obviously what my mind needs," Anderson said. "I struggle to find that fun spot in my mind; I've got to find a way to get this old mind to stop wandering and have fun. Today was fun and boom, here we are (with a win)."
With John Force and Kurt Johnson not winning Sunday, their streaks of winning at least one race per season ended at 22 and 14, respectively, and Anderson now holds the longest streak at nine straight seasons.
Amazingly, after winning the 2008 championship with not a single race win, Krawiec led the category aboard his Screamin' Eagle Vance & Hines Harley-Davidson with five wins in 2009, but finished second by a mere two points to Arana.
"It came down to two points, shows you how important qualifying is," Krawiec said.
The 2010 NHRA Full Throttle Drag Racing Series season opens with the 50th annual Kragen O'Reilly NHRA Winternationals, February 11-14, 2010 at Auto Club Raceway at Pomona.