Johnson smashes opposition in Phoenix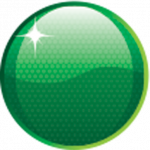 Jimmie Johnson stands on the verge of NASCAR history after a dominating performance in the Checker O'Reilly Auto Parts 500 in Phoenix this morning.
With just next weekend's Ford 400 in Florida remaining this season, Johnson now just needs to finish 25th or better at Homestead to become the first man to win four consecutive NASCAR Sprint Cup Series crowns.
In a dominating performance in which he led 238 of 312 laps, Johnson increased his advantage over fourth-place finisher Mark Martin (second in the standings) to 108 points.
Johnson won for the seventh time this season and scored the maximum 195 points (winning and leading the most laps) for the fourth time in the Chase.
The victory was the 47th of Johnson's career, breaking a tie with Buck Baker for 13th on the career win list.
"First of all, I have to thank this race team for having the strength and mental attitude and everything that they do to bounce back from last week and show up and just put a butt-kicking on everybody today," said Johnson.
The race ran caution-free for the final 134 laps. Johnson lost the lead briefly when he pitted for four tires and fuel on Lap 243 at the 1-mile track, but he regained it on Lap 248 when Matt Kenseth came to pit road.
Johnson kept his #48 Lowe's Chevrolet out front the rest of the way, as third-place finisher Denny Hamlin and runner-up Jeff Burton, who passed Hamlin for second on Lap 284, took turns in pursuit. Johnson's only anxious moments came when Hamlin teammate rookie Joey Logano made Johnson work especially hard to complete a pass.
Johnson, who started front third place, plans to take an aggressive approach to qualifying at Homestead to try to avoid a repeat of the early crash that took him out at Texas.
"I think qualifying 12th (at Texas) — even though that's a good qualifying spot — put us in harm's way, and I was a little cautious, maybe, in qualifying," said Johnson.
"We need to show up down there and treat it like any other race.
"The farther forward we start, the better off we're going to be, track-position-wise, the better pit stall selection we're going to have.
"Until we get in the race and see what we really have, we're going to treat it like any other race and just go as fast as we can."
RESULTS: Checker O'Reilly Auto Parts 500 at Phoenix International Raceway
1. #48 Jimmie Johnson 312 laps
2. #31 Jeff Burton
3. #11 Denny Hamlin
4. #5 Mark Martin
5. #1 Martin Truex Jr
6. #2 Kurt Busch
7. #33 Clint Bowyer
8. #42 Juan Pablo Montoya
9. #24 Jeff Gordon
10. #00 David Reutimann
11. #47 Marcos Ambrose
2009 NASCAR Sprint Cup Driver's Standings – After Race 35 of 36
1. Jimmie Johnson 6492
2. Mark Martin 6384
3. Jeff Gordon 6323
4. Kurt Busch 6281
5. Tony Stewart 6207
6. Juan Pablo Montoya 6203
7. Greg Biffle 6171
8. Denny Hamlin 6140
9. Ryan Newman 6081
10. Kasey Kahne 6016
11. Carl Edwards 5972
12. Brian Vickers 5826
CHASE FOR THE SPRINT CUP CUT-OFF
13. Kyle Busch 4310
14. Matt Kenseth 4265
15. Clint Bowyer 4224
16. David Reutimann 4103
17. Jeff Burton 3847
18. Marcos Ambrose 3767