Early exit for Kubica on Rally Taormina-Messina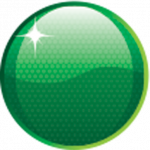 Formula One star Robert Kubica crashed out of the Sicilian Rally Taormina-Messina at the weekend after completing the opening day in eighth place and in the lead of his class.
The Pole, driving a DP Motorsports Renault Clio R3, rounded off Friday's short opening day of the rally leading class R3C, five-tenths ahead of local driver Paul Wise in a similar car. But on the stage which followed, Saturday's SS3, Kubica crashed into a wall, damaging his car's right-hand front corner, which resulted in his retirement.
Before starting SS3 Kubica, 24, was happy with the way the event was progressing. "I like the tests and the people have been very welcoming," he said. "Yesterday I did not attack, I was trying to learn about driving the car – today is a longer challenge. The only unknowns are the pace notes, I hope to get used to driving in this way. I must learn to listen."
Before Saturday's six stages, each of which was at least 18km long, Kubica was relaxed about the physical challenge of rallying. "I'm used to it," he said, "it might be different in Formula One but we are all athletes."
In two weeks time, on 27 November, Kubica is expected to tackle the French Championship Rallye de Var in the same Renault Clio R3. Already confirmed for the Saint Maxime-based rally is 2009 World Rally Champion Sebastien Loeb – who will drive a C4 World Rally Car with wife Severine as co-driver.