Borland rewards young talent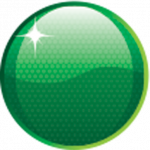 Borland Racing Developments will reward two junior drivers with race and test drives in the coming week.
Victorian 'Kent' state champ Jesse Fenech has been given a 'Duratec' powered car to compete in this weekend's Island Magic meeting at Phillip Island.
Also, recently crowned Formula Vee Nationals champ Daniel Reynolds will test one of BRD's Spectrum cars at Winton soon.
Despite losing the CAMS Rising Stars contract to Minda Motorsport, BRD is committed to developing young drivers, says commercial manager Paul Zsidy.
"Apart from the business aspect of it, the bit that attracts us is the passion we have for helping young Australian drivers to progress through racing," he says.
"Jess is not an unusual story in motorsport – fantastic young man, great support from his family. They're not rich people, and finding a budget is a struggle. Jess doesn't know what he's doing next season, so this was all about saying well done for winning the state championship in one of our products, and we've given him a car to do a race.
"Daniel is an outstanding driver, and giving him the chance to drive a Formula Ford is a chance for us to recognise what he's doing in the junior ranks."
Reynolds won the Vee Nationals in a Sabre 01 at Baskerville last month – the car designed and built by BRD. The Victorian-based team is currently working on a Sabre 02 which will closely resemble the Spectrum Formula Ford shape.
The Island Magic meeting this weekend will see Australian A1GP driver John Martin make his Formula Ford comeback aboard a Kent-powered Spectrum.