Judd takes over Top Doorslammer points lead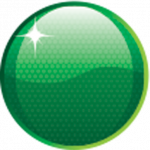 Victory in the Goldenstates event at the Perth Motorplex last night has catapulted Robin Judd into the points lead of the ANDRA Pro Series Drag Racing Top Doorslammer championship.
The West Australian racer came into this weekend's third round of the series fresh from a win at the Fuchs Australian Nationals and equal with the defending national champion JohnZappia at the top of the points standings.
When Zappia was defeated by Ben Bray in the opening round of eliminations it opened the door for Judd, who took full advantage of the opportunity that he was presented with.
Judd overcame Adam Croker in the first round before getting the better of a battle with Bray in the semi-finals courtesy of a 5.909 second pass to set up a final round showdown with the top qualifier Maurice Fabietti.
Fabietti also posted a 5.9 second pass in his semi-final match up against Peter Kapiris to set the scene for a superb showdown in the final.
However Fabietti felt an ominous shudder in the engine during the burnout and opted to shut the Holden Trade Club Monaro leaving Judd to solo for the second win in as many races with a celebratory 5.8 second blast down the quarter-mile.
After recording passes of 6.12 seconds and 6.11 seconds during qualifying to reset the national Top Bike record Jay Upton proved it was not fluke ran an early shut off 6.13 in the Goldenstates final over Queenslander Chris Matheson.
Matheson's runners up points leave him in the championship lead with Upton now moving into second place in front of fellow West Australian Kim Stevens.