Hornaday wins Truck title for Harvick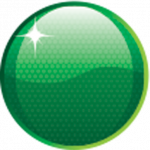 Kevin Harvick held off Kyle Busch to take the checkered flag in Friday night's Lucas Oil 150 at Phoenix International Raceway, but the big winner was Ron Hornaday Jr, who secured his record fourth NASCAR Camping World Truck Series championship with a fourth-place finish at the one-mile track, driving the #33 Chevrolet owned by Harvick.
Harvick won the race despite bringing out the first caution, on Lap 6, with a spin off Turn 4. Hornaday, at 51 the oldest champion of a major NASCAR touring series, overcame an early penalty to claim the series title by finishing ahead of Matt Crafton, the only driver with an outside chance to overtake him.
Crafton came home eighth and heads to the final event November 20 at Homestead-Miami Speedway locked into second in the series standings.
In a green-white-checkered-flag finish that took the race one lap past its scheduled distance of 150 laps, Harvick won the race under caution after Tayler Malsam wrecked on the final lap. Aric Almirola was third, followed by Hornaday and polesitter Johnny Sauter.
"To see Hornaday lock up the championship tonight and win the race, I don't think you could script it much better," said Harvick, who at one point slept on Hornaday's black leather couch when he was trying to make a name for himself in racing.
"I thought I had screwed it up there in the beginning. I thought I got in oil. I about spun out in the turn before down there and came down here and just spun out, and (crew chief) Ernie (Cope) said the tire was bald when we came in. It just kind of took me a while to get back in the swing of things. I had lost a little bit of confidence in the truck.
"We got a little tight and made an adjustment there on the last stop and just came on strong."
Hornaday broke a tie for most series championships with his close friend Jack Sprague, who is not active in the series this year. And even at 51, Hornaday is confident he can add to his championship total.
"We're not done," Hornaday said.
"As long as Kevin and DeLana will still have me, we're going to win some more. … When you drive Kevin and DeLana's equipment, you feel like you're 18 years old."
On Lap 6, Harvick slid up the track into Almirola's Toyota and spun toward the infield, but neither truck lost a lap because of the accident.
In fact, Almirola passed Busch for the lead on Lap 44 and stretched his advantage to 3.3 seconds by Lap 65. Harvick was running third by then, having changed tires on Lap 35, under caution for Brad Sweet's spin in Turn 3.
Hornaday drew a penalty for improper fueling under caution on Lap 35, when the fuel-filler can was inserted into the receptacle on the truck before the catch can was in place. Faced with restarting from the rear of the field, Hornaday returned to pit road for tires and gradually worked his way through the field.
By Lap 81, Hornaday was 12th, seven positions behind Crafton, who had not stopped for tires. Hornaday passed Crafton in the pits on Lap 92 — under caution called when Wheeler Boys slowed on the backstretch — after Crafton was forced to retrieve a dropped lug nut.
Hornaday restarted seventh on Lap 96 and quickly gained two positions, while Crafton remained mired in ninth place until he slipped past David Starr for eighth on Lap 107.
– Reid Spencer (NASCAR Wire Service)