Fabietti flies in the West, new record for Upton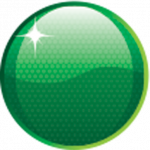 After jetting back into the country from a American sojourn late this week Maurice Fabietti flew to the top of the qualifying charts in the Goldenstates event at the Perth Motorplex last night.
Fabrietti powered his Holden Trade Club Monaro Top Doorslammer to a 5.844 second pass across the quarter-mile strip in an ultra tough ANDRA Pro Series Drag Racing Top Doorslammer field.
The New South Welshman topped the charts ahead of West Australians Robin Judd and John Zappia into second and third placings with 5.857 second and Zappia 5.858 second passes respectively.
Australian drag racing legend Victor Bray gave the timers a shake running his best ever – a 6.01 to go into fourth position in front of Victorian Peter Kapiris in 5th.
Another driver to put on a show for the fans was Queenslander Stuart Bishop. His 6.454second run at 233.16 miles per hour featured multiple wheelstands, with the bright yellow '67 Camaro turning heads as it made its way down the quarter mile.
In the top level two-wheel category Jay Upton reclaimed the Top Bike national record with a 6.11 second passed backed up by a 6.12 pass.
Uptons bike showed that it has plenty more left in thge tank with replays clearly showing the bike being shut off early in all passes.