PMM decides that two cars is enough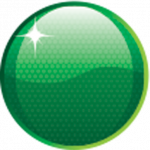 Paul Morris Motorsport has decided to concentrate solely on its own two-car V8 Supercar program after years of customer car preparations.
The Supercheap Auto-back team has elected to focus its energies on its two cars after current customer Dean Fiore confirmed he would set-up his own independent operation next year.
Next year, PMM will turn into a chassis customer itself after securing a deal earlier this year to run two Triple Eight-built Holden Commodores for Russell Ingall and the team's yet-to-be-announced second driver, replacing Tim Slade.
Team boss Paul Morris told Speedcafe that the decision to consolidate its efforts on two cars was made to maximise his team's race-winning potential.
THE FINAL RACE OF THE 2023 REPCO SUPERCARS CHAMPIONSHIP ON ONE OF THE WORLD'S BEST STREET CIRCUITS. GO ALL IN AT THE VAILO ADELAIDE 500, CLICK HERE TO BUY TICKETS
"Dean wanted to do his own thing, and when we looked at him doing that, and what we wanted to achieve next year, it makes a lot of sense to concentrate on the two cars," Morris said.
"It's a lot easier personnel and team management-wise to focus on running two cars.
"In the past, we've run more than two because of the economies of scale, but now with our tie up with Roland (Dane) and Triple Eight, we've got that over four cars.
"The more people and the more things that you add on, the more things can go wrong. If you were really selfish, you'd run one car and concentrate on doing that, but obviously the way the rules are written with pit stops and personnel in the garage, it revolves around two cars and makes sense.
"Engineering-wise though, the more cars you can do, the better."
In the past, PMM has been a customer car supplier to Team Kiwi Racing, Triple F Racing as well as numerous Fujitsu V8 Series entries.
While it might seem like the team is scaling back, effectively, PMM will have a hand in a four-cars next year anyway – with Triple Eight's Vodafone cars of Craig Lowndes and Jamie Whincup, plus the two PMM Holdens.
Both T8 and PMM are currently working overtime to have the new Commodores ready for 2010.
"At the moment, our machine shop is flat out doing the engine side of things for next year, and Triple Eight's machine shop is flat out making all the components for the cars. It's not as if we're going to lose the economy of scale in what we're doing," he said.
Ingall's current PMM-built chassis will be kept as a spare chassis, while the #67 car will be retained at the conclusion of this year by its owner James Rosenberg.
Rosenberg, the South Australian businessman and long-time backer of PMM driver Slade, is negotiating heavily with Paul Cruickshank to acquire his Racing Entitlements Contract for next year with the aim of fielding a car in the V8 Supercar Championship Series for Slade.
If Rosenberg is successful in securing the REC, he will need a team to prepare the car for him, and he is currently trying to sort that now.
"I have the car, and access to the licence (REC), so the middle part is what we're working on at the moment, as many other people are at the moment too!" he told Speedcafe.
"My preference was to stay with Morris', but that's not going to happen, and that's the way it is. Their infrastructure has changed, and as much as I'd like to be there and as much as they'd like to have me, it's probably not going to happen.
"The car is only a couple of years old, it's still got another year in it so we're looking for an operation to run the car.
"We've spoken to various people and we're continuing to do that. Nothing's insurmountable. It's a very good car, so hopefully we can have something sorted out soon."