Paint Trade: Fabietti's tough new look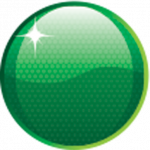 Maurice Fabietti has unveiled a striking new look ahead of this weekend's round of the Top Doorslammer championship at Perth Motorplex.
After several seasons with Holden support, the Sydneysider took the wraps off the new colour scheme, featuring support from the Holden Trade Club.
"The new Holden Trade Club livery looks awesome doesn't it?" asked Fabietti.
"The other car looked good, but the new truck and trailer with the new car is really something."
The re-brand represents a new tact on marketing Holden Parts, and they have chosen this fast Doorslammer car as the figurehead for the parts programme.
"Throughout Holden, we have been embraced as the figurehead for the Holden Trade Club program," Fabietti said.
"For them to chose drag racing as the hub of this program is enormous for the sport and credit to the ANDRA Pro Series and our team too."
With attention now turning to the Goldenstate titles at Perth Motorpex this weekend, Fabietti is keen to do the simple things right.
"Our first priority is to qualify, before we get cocky about contending for any race win," he said.
"There will be 12 quality cars there and we cannot take anything for granted. We are in good shape in the Championship, started great in Queensland and then paid the price with the wrong lane choice in Sydney, the car jumped into neutral, produced too much wheel speed and then over-powered the track, that's the fine line we walk in such a tough category."
Fabietti currently sits third in the Top Doorslammer table, 20 points behind joint leaders Robin Judd and John Zappia.