Green to head up World Series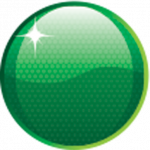 After nine years at the helm of Tyrepower Parramatta City Raceway, Steve Green is set move from his current post to lead the World Series Sprintcars Championship into a new era during the 2009/2010 season.
Green, who has played an instrumental part in the strength of the Sydney venue over the past decade, is expected to take up the role vacated by Dale Rodgers, as previously reported on Speedcafe, as General Manager of the World Series Sprintcars Championship in the coming weeks.
"It is a sad day to be leaving Parramatta. This place has been a large part of my life for almost a decade and I'm really proud of what myself and the team I've worked with have been able to achieve during this time," said Green.
"I would like to think that the knowledge I have gained over my time here will put me in a good position for the challenges that I will no doubt face in my role with World Series."
Green told Speedcafe that he believes the World Series is in possibly its strongest position for a number of years and he is 'pumped' that he can now be involved.
"Like most of the people involved in the sport of Speedway I'm a passionate race fan at heart and love to see the sport thrive, which is something I strongly believe that World Series is on the verge of doing," said Green.
"The Series has got a lot of positives going for it, some great drivers – both up and coming along with the veterans, some very professional teams and a very solid tv package. When you combine all of these with some of the ideas that I've already discussed with the track owners I can't wait to hit the roads and take our sport to thousands of people across the country."
A replacement for Green at Parramatta is yet to be announced but Speedcafe understands the soon to be new owners of the venue, a consortium consisting of Sydney businessmen Garry Rush, Dennis Loudon, Rod Bowen and Brett Morris, are set to employee someone from outside the current crop of speedway personalities or promoters.