Bonus Bathurst miles for 12 Hour winners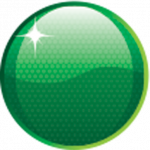 Team Ralliart has taken the unique opportunity to collect valuable Bathurst laps at this week's 'Drive Bathurst' event.
Drive Bathurst started on Wednesday and runs right through until Sunday, offering experienced club competitors and motor racing enthusiast the chance to take their own road/race cars to the famous circuit and complete hot laps of the track.
Team Ralliart, winners of the past two Bathurst 12 Hours, is using this week's track time as the perfect lead up to next February's Armor All Bathurst 12 Hour, with drivers Damien White, Rod Salmon and Glenn Crimp behind the wheel of the team's two Mitsubishi Evo Xs. Ralliart has also brought a third car to the Bathurst week-long test for New Zealand driver Inky Tulloch, who has purchased the third car and will drive it at next year's race.
White told Speedcafe that TRM plans to use the weekend to trial new development parts for the successful Evo Xs.
"The pace of this year's race picked up from 2008, and we think it will be even faster again next year," he said.
"There's a few improvements that we plan on making to the car, and we're using this week as purely a test session. We've got a few bolt-on bits that we're going to try, and when you get a chance to do laps around Bathurst, you take them! It's definitely a worthwhile experience for us."
The team is also testing 23-year-old West Australian Steve Jones this weekend. Jones has won the past two Targa West tarmac rallies and is a chance to drive with Team Ralliart in next February's 12 Hour.