Barbagallo's $5 million upgrade grant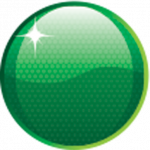 Barbgallo Raceway has been granted $5 million from the Western Australian state government.
According to Sport and Recreation Minister Terry Waldron, the funding will be used for on and off track upgrades, plus pay for the planning approvals for the potential track expansion.
"Close to $5million will be injected into WA motorsport and will result in a better track and safety gains," the Minister said.
"The upgrades will include widening, resurfacing and lighting of the entire track, improved safety fencing and upgraded communication equipment.
"The funding will allow for the installation of CCTV cameras for increased safety and provision of a portable media centre and briefing room for the drivers."
The upgrade is a joint project between the State Government and the Western Australian Sporting Car Club (WASCC), which has operated the circuit since 1967.
Waldron said the 2.42km raceway had been confirmed by the recent GHD report as the best venue for local and major national and international motorsport events.
"Part of the $5million new funding will also pay for the necessary planning approvals for a potential new track and racing complex expansion to the north of the existing track."