Team Fiore sets up its own V8 operation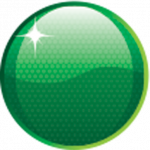 Dean Fiore will set up his own team to compete in next year's V8 Supercar Championship Series.
While some of the details aren't set in stone yet, Fiore is currently establishing his own base on the Gold Coast where his Triple F Racing team will be housed. He is working with Greg Wooster, who looks set to become the inaugural team manger, and is planning to start the 2010 season in the BF Falcon that he purchased from IntaRacing earlier this year.
However, the West Australian driver is unlikely to use that chassis for the entire season. Fiore is looking at his options of switching to a Triple Eight-built Holden Commodore VE mid-way through the season.
Fiore has contested the 2009 season as a customer of Paul Morris Motorsport. Next year, Fiore will maintain strong links with PMM, but now, all of the day-to-day running of his team is set be completed by Wooster and the staff that Triple F Racing employee in the coming weeks.
THE FINAL RACE OF THE 2023 REPCO SUPERCARS CHAMPIONSHIP ON ONE OF THE WORLD'S BEST STREET CIRCUITS. GO ALL IN AT THE VAILO ADELAIDE 500, CLICK HERE TO BUY TICKETS
Fiore won't be based on the Gold Coast, though, electing to move back to Perth and concentrate on the commercial side of the business from his home town.
Fiore said starting his own team was about having more influence of his future.
"It was about being more in control of what we do and being able to make the calls we want on race weekends, as well as in between," he said.
"That was the main focus for us. To be honest, we were probably going to do it in the future anyway, so to do it while I'm still learning is probably a good thing. We want to get to where we want to be quicker."
Fiore said that moving back to Perth was the best way he saw his race team move forward.
"I'm moving back here just to be close to my old man and the family in the office," he said.
"I'll run the commercial side of the business with my brother (Todd) from here. Obviously, we'll be doing a lot of travelling but we'll still have a base in Melbourne.
"The main reasoning behind it is that we're running the race team as a proper business, and to work alongside my father (Frank) who has a lot of experience in business, I can learn the ins and outs. I do have some knowledge about running the show properly, but this will help me even more."