Superbikes and Supercars look at four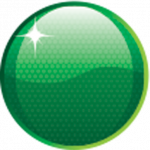 The Woodstock Bourbon Australian Superbike Championship could hold half of its 2010 rounds with the V8 Supercar Championship Series.
The popular '2×4' race program concept was trialled at Phillip Island in September this year and Speedcafe has learned that it is set to be expanded on next year, with up to four rounds of the Australian Superbike Championship set to be run with the V8 Supercar Series.
The 2010 Superbikes calendar will feature eight rounds (one more than this year), and it is believed that the Superbike organisers are pushing to have four of its rounds (Queensland Raceway, Winton, Phillip Island and Symmons Plains) as a main support class to the V8s.
The V8 Supercar Championship Series announced its calendar in September this year, while the Australian Superbike Championship is aiming to have its calendar finalised in the very near future.
Speedcafe understands that confirmation of a deal between V8s and Superbikes will come before the end of the month.
This would not be the first time, though, that Superbikes and touring cars have shared race meetings. The '2×4' meetings were popular back in the late-80s and early-90s, but they have not run together on a full-time basis since 1993.