More TV time for 2010 ARC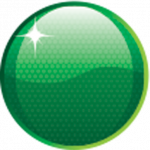 The Ten Network will provide the Australian Rally Championship with a total of 36 hours of air time in 2010.
Since 1997 the Ten Network has been the broadcast partner of the ARC. For the 2010 season there will be nine dedicated one-hour ARC programs broadcast over both TEN and ONE.
"We are delighted with this new arrangement that will see all nine episodes broadcast on TEN and our 24-hour sport channel ONE allowing us to showcase the sport to the widest possible audience across Australia," said Network Ten Head of Sport David White.
ARC Chairman Ben Rainsford suggested that this announcement is a key stepping stone in rebuilding the championship which has lost its strong manufacturer support over the past three seasons.
"Free to Air Television is the hub of the promotion of the ARC and we are delighted that Network Ten and its subsidiary Sports Channel, ONE have expanded their long-term support of our great championship," said Rainsford. "This is a major first step in the rebuilding process for the ARC and I am confident that the 2010 Championship will be the best for many years. We have an extremely dedicated team working feverishly to ensure that the sport retains its rightful place within the Australian Motorsport Industry. We have an incredible ground swell of competitor and commercial interest in the 2010 Championship – and we are now just three months out from the first round. "
Although Mr Rainsford was delighted to announce the new Network Ten deal he suggested that championship sponsorship and commercial investment still needed to be sought to ensure that the television schedule is realised.
"One of the major beneficiaries of this exciting new TV broadcast deal is prospective championship sponsors as the ARC equivalent media value now equates to over $6 million," said Rainsford. "We are actively seeking commercial partners within the championship, starting with a Naming Rights Sponsor and offer incumbent brands and businesses unique promotional activities and incredible media and promotional value. We have some very exciting plans and strategies for the 2010 Championship and I look forward to releasing these in the coming months as they come to fruition."