McMurray's last full IRWIN race this weekend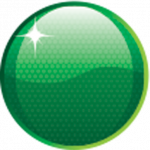 IRWIN Industrial Tools, a name that has been associated with Roush Fenway Racing since 2003, has announced that this year's final race of the NASCAR Sprint Cup Series at Homestead-Miami Speedway (22 November) will also be its last race with the Ford team.
This coming weekend in Phoenix will be the final race that the No.26 of Jamie McMurray carries the full IRWIN brand and colours, with the following weekend in Florida being the last time the IRWIN logos will be featured on the car.
"Jamie has been an incredibly committed and effective brand ambassador," said Eric Pinkham, Vice President, Sponsorship & Event Marketing, IRWIN Tools."IRWIN has been associated with true winners in racing, like Jamie, and we are grateful for their association with our company and products."
The IRWIN name will not be lost entirely to the sport, earlier in the year IRWIN announced that it will be the title sponsor of the Bristol Night Race from 2010, one of the most popular events on the NASCAR Sprint Cup schedule.
Just two weeks ago McMurray took the IRWIN MARATHON Ford to victory lane at Talladega (Alabama) giving him his second career win aboard a Roush Fenway Ford. Ironically his other win also came aboard the IRWIN MARATHON branded Ford at the Pepsi 400 at Daytona in 2007.
"We've enjoyed our relationship with IRWIN since 2003, winning several races in NASCAR's top series with two drivers, and of course, attaining the 2004 NASCAR Sprint Cup Series Championship," said Roush Fenway Team Owner Jack Roush. "Their tools have been an integral part of our race shops and our crew members work lives for a very long time."
As well as IRWIN completing its involvement with Roush Fenway Racing at Miami, so too will be Jaime McMurray. Under NASCAR rules from 2010 a maximum of four cars can be run from the one team. Roush Fenway also fields entries for Matt Kenseth, Carl Edwards, Greg Biffle and David Ragan. McMurray was the odd man out and he is looking for a new ride in 2010.
It is the second major sponsor that has announced its departure from Roush Fenway this year. DeWalt the primary sponsor on the No.17 entry of Kenseth will not be continuing in 2010. The upside has been that the other primary sponsor of McMurray's No.26, Crown Royal, will switch to the Kenseth car in 2010.