Sera to join Schumacher in Vegas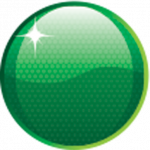 Australian karting star David Sera has been confirmed as a starter at next week's SKUSA SuperNationals event to be held in Las Vegas next week – the same event that will feature seven-time World Formula One Champion Michael Schumacher.
Sera will be competing in the event aboard an Australian-made Arrow kart for the BTK Motorsport outfit in the TaG Senior category that will feature 80 of the best karters from various parts of the globe.
For Sera the inclusion of Schumacher on the entry list takes the prestige of the event, and his excitement, to another level.
"It (having Schumacher competing) really brings a whole new level of hype around the event, if I wasn't excited enough before the Schumacher announcement I'm certainly very excited now," said Sera.
"Along with Schumacher there are some great guys competing, including the World KZ2 Champion, a couple of Formula One drivers and all of the top drivers from across a variety of American motorsport disciplines."
Next weekend will be the third time this year that Sera has competed in America, his last start coming in the Florida Winter Tour during January where he was the pacesetter across the weekend.
"I had a good run over there when I raced in Florida earlier this year but I expect next weekend to be very different. It's a temporary circuit and there will be 80 competitors in my class but I'm really looking forward to it," added Sera.
Schumacher will tackle the SuperPro (KZ2) category that will see 40 of the top drivers from across the world race aboard six-speed gearbox machines, including Toro Rosso Formula 1 drivers Sebastien Buemi and Jaime Alguersuari. Nelson Piquet Junior was also confirmed yesterday as a starter in the SuperPro class.
Schumacher will be competing for the Tony Kart team alongside 2007 event winner and multiple world champion Italian Marco Ardigò, Englishman Gary Catt along with American stars Alex Speed and Buddy Rice.
The SKUSA SuperNationals kick off with practice on the 1.0km temporary circuit in front of the Rio Hotel on Wednesday and Thursday followed by qualifying on Friday. Heat races will be contested on Saturday and Finals on Sunday.