Nick Percat: The road ahead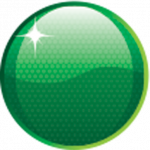 QUESTION: Lets get the hard question out of the way first – Can you confirm yet what you are doing next year?
NICK PERCAT: I'm in the process of sorting a ride in the Fujitsu V8 Series. I'd like to get that sorted in the next few weeks.
Q: So you've got a timeline to have a deal locked in?
NP: Yeah. I definitely want to have it locked in before Christmas so I can head back home relaxed and not stress about next year.
Q: It's safe to say that whatever Fujitsu V8 deal you do, it'll have a Walkinshaw Racing influence?
NP: Yep, that's what the plans are so far. They've just got to figure out how they can help me out. They'll be there with me, in some way.
Q: Walkinshaw Racing has supported you for the past two seasons. What's the biggest help they've been able to offer you – on or off track?
NP: Probably a lot more off-track. I have Michael Ritter (Sonic Motor Racing boss) helping me with my on-track stuff, and Craig Wilson and all the guys at Walkinshaw Racing have been really good to me with my off-track stuff. I train with all the boys and they are very supportive.
Q: You dominated the Australian Formula Ford Championship, but after three years in the category, it was probably the only result you would have wanted …
NP: Yeah, exactly. It was pretty convincing, but that was what I set out to do. I sat down with Sonic before the start of the year and set out some goals, and that goal was to dominate the championship. We did that, and it was very good.
Q: We've talked about next year, but what about beyond then? Have you thought that far ahead?
NP: I am kind of, but I haven't even had a steer of a V8 Supercar yet. Once I've had a drive, I'll be able to reassess my goals for the future. We'll just see how it goes.