Marget: Biante Sportsman of the Year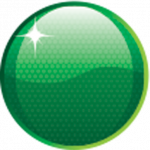 Biante Touring Car Masters driver Drew Marget was presented with the series' inaugural Sportsman of the Year Award at the category's annual presentation dinner after the final round of the 2009 series last weekend.
In addition to being a committed, talented and fair competitor on the circuit, Marget's tireless dedication behind the scenes as Technical Director has been instrumental the category's strength and continued growth.
Receiving recognition for his contributions both on and off the racetrack, Marget was surprised and delighted by the accolade.

"Receiving this award was a great thrill – I really didn't expect anything like this," he said.
"We are all involved in the category for no other reason than we love the series and want to see it grow and prosper, so to be acknowledged by my fellow competitors is really very rewarding."
The award for Marget is timely after he announced earlier that he would step down from full-time competition at the completion of this season.