Verstappen joins CRG for WSK Series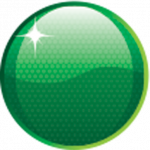 Australian karting website kartsportnews.com has reported that Max Verstappen will join the CRG factory team to contest the 2010 WSK International Series. Verstappen, the son of former F1 driver Jos, will comepte in KF3.
Max is the first driver to be announced for next years' CRG team. The 12-year old was born in Belgium and has already conquered the Belgian Championship twice in the Junior category, twice champion of Benelux in Rotax Minimax, twice Belgian champion in the Mini and Dutch champion of Rotax Minimax.
His father is Dutchman Jos Verstappen, a sublime kart driver who raced 107 Grand Prix in F1 from 1994 to 2003 (with Benetton, Arrows, Tyrrell, Stewart, and Minardi) plus A1 Grand Prix and 24 Hours of Le Mans.