SP Tools remains on the fence!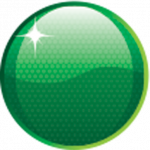 SP Tools has re-signed as a subsidiary sponsor of the Toll Holden Racing Team another two years.
The tool company will continue to back the factory Holden team, coupled with its on-going major deal with the Stone Brothers Racing's #9 SP Tools Ford Falcon of Shane van Gisbergen.
As well as SBR and HRT, SP sponsors at least six teams in pit lane through its 'tool' and 'air tool' brands.
SP managing director Kevin Davis told Speedcafe that having the SP company name attached to both Ford and Holdens is important.
"We've just re-signed a two-year deal with HRT to be its official tool supplier, and that means we supply not only the tools through the garages, but its tools through pit lane," he said.
"We want to see our tools exposed for both the red and blue fan base and with the two teams we sponsor, we think we've got the best of both worlds.
"The deal that I have with Ross Stone is that there is no end to it at this point in time. We don't see us leaving V8 Supercars. We've got a contracted deal with the team, but we have no intentions of leaving the sport.
"SP uses it as our advertising platform and being the premier motor sport in the country, it's a great way to showcase our product to the trade."