Shane Van Giz: Learning from mistakes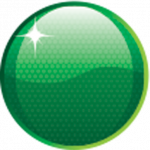 No one can say that Shane van Gisbergen isn't a fast race driver. Even saying he's 'fast' could be considered an understatement.
What pit lane pundits have been critical of, though, is his consistency. The New Zealander burst onto the V8 Supercar scene mid-way through 2007, and has been a permanent fixture since.
Now near the end of his second full season, van Gisbergen is preparing space in his cabinet for a V8 Supercar trophy. At Phillip Island last weekend, 'Van Giz' steered his SP Tools Ford Falcon to fifth and sixth, underlining his improved consistency and the reduction of his, at times, erratic driving.
Given, he was docked 15 points for a clash with Mark Winterbottom last weekend in Race 22, but van Gisbergen admits that he's learnt from his past errors and is ready to take his career to the next level.
THE FINAL RACE OF THE 2023 REPCO SUPERCARS CHAMPIONSHIP ON ONE OF THE WORLD'S BEST STREET CIRCUITS. GO ALL IN AT THE VAILO ADELAIDE 500, CLICK HERE TO BUY TICKETS
"It's all about learning from my mistakes, and the boys as well, we're learning together," he said.
"I'm eliminating them from my driving, while still keeping the speed there. The boys are getting better at the pit stops, the car is getting more reliable as well as quicker.
"We're now just looking forward to a strong finish to the year. We were pretty speedy at the enduros and obviously pretty good at Phillip Island, so we want to keep that momentum going for the final two rounds.
"We want to get a podium before the end of the year. It's not something that we're aiming for. We'll just keep on doing our job and it will come, with a bit of luck. I think there's a good chance of it.
Despite the spolid Island results, van Gisbergen was a little annoyed that things could have been better.
"It was a very good weekend," he said.
"I wanted to be in the top five in both races, and we nearly got that. We just had a little bit of bad luck in the pit stops. We nearly got it out in front of one of the BJR cars, but behind them, there was another three or four cars, so we had to wait. The Safety Car didn't work for us either, so we dropped back to about 12th, but we had some really good speed and got back up there."