Schumacher is heading to Vegas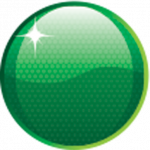 Seven-time World Formula One Champion Michael Schumacher will be a part of the Tony Kart Factory team line-up at next weekend's (November 18-22) SKUSA Nationals in Las Vegas.
Schumacher will be competing in the Super Pro (KZ2) category, six-speed gearbox 125cc engine, in the 13th Annual SKUSA Nationals that will take place in front of the Hotel Rio in the centre of Las Vegas.
Since retiring from Formula One at the end of 2006 Schumacher has been seen at a number of karting circuits throughout Europe and in September he competed at the Goldpokal 2009 event held at the Wackersdorf circuit in Germany. After starting from the front row a brazen move by another competitor to snatch the lead from Schumacher sent the former European ICA Champion spinning just laps from the end of the final, leaving him fourth at the chequered flag.
Schumacher will be joined in the line-up for Tony Kart Racing Team in the Super Pro (KZ2) category by 2007 winner and multiple world champion Italian Marco Ardigò and Englishman Gary Catt.
Catt boasts several prestigious international titles, such as the victory of the Italian Open Master, the victory of the Margutti Trophy and of the Winter Cup. He has been also vice European and World Champion.
In category KF2 the talented drivers Japanese Yu Kanamaru and Brasilian Guilherme Silva, both racing in the European series, will fly the flag for Tony Kart team.
Besides the drivers coming from the Europe, Tony Kart will have very strong field of US drivers attending the race. Famous names like Alex Speed (KF2), Buddy Rice (Indy Car champion driving KF2), Gustavo Menezes (KF2 & TAG Sr), Cody Hodgson (KF2), Joel Miller (KF2), Jose Zanella (Super Pro), Pietro Fittipaldi (TAG jr) and Marc Zartarian (TAG Sr) will all take to the track in the famous green chassis.