Schatz cleans up at WoO Banquet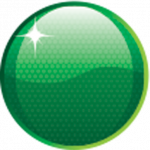 Donny Schatz took home the lion's share of the awards at the World of Outlaws Banquet in Charlotte on Sunday night.
For Schatz, it was his fourth consecutive World of Outlaws championship and he was rewarded with not only the $150,000 from the points fund, but also the signature champion's ring and the over 50 pound champion's trophy. The title for Schatz made him the only driver other than 20-time series champion Steve Kinser to win four championships and just the second driver to win four consecutive.
"I want to thank everyone at Tony Stewart Racing," said Schatz.
"They are a class organisation. You guys on the Armor All team are awesome. It's a pleasure for me to get to work with Rick (Warner), Shane (Bowers) and Eric (Prutzman).
"I know we had some weird things happen and no one ever pointed a finger and that shows a great team. We all feel bad together and we all feel good together. It's really a lot of fun and we have fun together, so thank you guys for that.
"To be able to win four of these is awesome. Steve Kinser is the only one that knows what that feels like, so to be able to do this is awesome."
Schatz also collected the KSE Hard Charger of the Year Award that goes to the driver that passes the most cars in the feature event each race.
The Crew Chief of the Year Award was presented to Randy Wolfe, who turns the wrenches for his son Lucas on the World of Outlaws trail. For a majority of the season it was just the elder Wolfe working on the car along Lucas as they racked up 18 Top-10 finishes with five of those being Top-Fives en route to a 10th-place showing in the final standings.
Brian Ellenberger was awarded the 2009 Kevin Gobrecht Rookie of the Year Award. The native of Butler, Pennsylvania picked up four Top-10 finishes this season including a career-best third-place run at Dodge City Raceway Park in Kansas.
The Promoter of the Year was awarded to the City of Dodge City, Kansas and Ed Beckley, the General Manager of Dodge City Raceway Park, the immaculate 3/8-mile, which hosts the annual two-day Boot Hill Showdown.
The 2009 Ted Johnson Memorial Award for Outstanding Contribution to the sport was presented to Ralph Capitani from Knoxville Raceway. Brian Carter, the Chief Executive Officer and Chief Financial Officer of the World Racing Group accepted the award for Capitani who was not able to attend and announced the inaugural three-day Hall of Fame event at the legendary half-mile next June.