Aussie Racing Cars look for Young Guns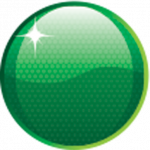 The Confederation of Australian Motor Sport (CAMS) is looking for the next up-and-coming drivers to become the 2010 CAMS Aussie Young Guns and compete in the Aussie Racing Cars Series.
CAMS is seeking expressions of interest for young drivers to join the Aussie Young Gun program in 2010 and make the transition into a national racing series.
The program parallels the CAMS Rising Star program in terms of training and off track activity, with the Young Guns being offered many of the same opportunities as the CAMS Rising Stars.
"The CAMS Aussie Young Gun program provides a fantastic opportunity for our young drivers to be privy to the best education and training resources on offer in Australia and to race at national level in a support series at some of the V8 Supercar events," said CAMS Chief Executive Graham Fountain.
The selected drivers will attend a camp at the Australian Institute of Sport (AIS) where they will have access to some of the best training facilities, nutritionists and recovery specialists in the country.
The Aussie Racing Cars Series prepares two CAMS Young Gun entries this year, and series boss Phil Ward says that they are both showing good signs of progress.
"We at Aussie Racing Cars are very proud to be a part of the progression made by this season's Young Guns. Both drivers have shown a remarkable talent and I am very excited about their future in the sport," said Aussie Racing Cars boss Phil Ward.
"Our category is one of the most cost effective ways to get into mainstream motor sport at the highest level, behind the wheel of cars that are absolutely fantastic to drive. Being able to offer young drivers this opportunity is very rewarding and we look forward to honing the skills of the 2010 squad."
For more details about applying for the CAMS Young Gun drives, check out the Aussie Racing Cars website <http://www.aussieracingcars.com.au>