Viva Las Vegas with BAM Tours and Marcos Ambrose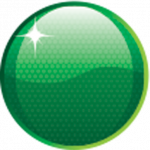 BAM Tours have teamed up again with Australian ace Marcos Ambrose to put together their most exciting NASCAR tour yet in 2010.
The Marcos Ambrose Viva Las Vegas Tour will be six days of fun and racing in the world's greatest playground – and as a subscriber to www.speedcafe.com you are entitled to a discount.
The BAM Tours events are the only officially-sanctioned Marcos Ambrose tours and the only way you can meet and hang out with the Australia star in a range of environments – and you are looked after every step of the way!
If you also subscribe to www.speedcafe.com before December 31, 2009 you have the chance to win your trip for free.
The tour is strictly limited to 30 guests and you can secure your place by contacting BAM Tours General Manager, Jodie-Lee Forgie on 07 55631155 or at [email protected].
The group will leave Australia on Wednesday February 24 and return on Wednesday March 3, 2010 staying at five-star Hotel right in the heart of the action on the Las Vegas Strip.
The third annual tour will include NASCAR Pole day, NASCAR Nationwide and NASCAR Sprint Cup events as well as a host of off-track activities including a private dinner with Marcos Ambrose in a very cool location and a private "winner take all" poker tournament.
The event is also expected to include tickets to a World of Outlaws sprintcar race.
The retail price on this event is $A6300 (inc GST). As a www.speedcafe.com subscriber you will secure your ticket for just $A6100.
A $A2500 deposit gets you a seat with the balance to be paid by January 20, 2010.
"Viva Las Vegas – what more can I say," said Ambrose.
"The Vegas round of the series is a unique one and the tour that Crusher and the guys at BAM Tours have managed to put together is amazing.
"The feedback to the guys at BAM Tours this year has been tremendous and I am sure the Viva Las Vegas tour will provide another 'once in a lifetime trip' which can only be experienced through our great relationship."
The tour will again be hosted by well-known Australian motorsport identity, Brett "Crusher" Murray.
"We have done everything possible to keep the cost of this trip as low as possible and maintain the great momentum we have established with these tours," said Murray.
"We thought Las Vegas would be the perfect place to get a break away while enjoying all the thrills that NASCAR has to offer.
"Guests will enjoy three great days of NASCAR action as well as some personalized activities that will take advantage of some of the many great things that Vegas has to offer."
WHAT YOU GET
• Return Economy Qantas Airfares from Brisbane to Las Vegas
• Twin-share accommodation at a five-star hotel
• Three-day NASCAR race tickets (cash bar)
• World of Outlaws race tickets
• Private dinner with Marcos Ambrose
• Private "Winner Take All" poker tournament
• Most transfers
• Tour merchandise
• Chance to win a one-off Ambrose collectable
WHAT OUR GUESTS HAVE HAD TO SAY…..
"I was one of a few guys who returned after last year's tour and it again lived up to my expectations and then some. Crusher and his team introduced some cool new experiences and provided enough fresh activities to make the return visit worthwhile. It is refreshing to deal with a company so focused on customer service. You know they genuinely want you to have an experience you won't forget," – Rodney Woods, Victoria – Charlotte Tour 2007, 2008.
"If you are looking at coming to an event in the US then going with BAM Tours is the only way to do it. Over 20 years Crusher has built an amazing amount of contacts and he uses his relationships to open so many doors and create some amazing experiences. I don't think any of us could have asked for more," – Michelle Bryne, NSW
- Charlotte Tour 2008, California Tour 2008.
"What a fantastic experience. The attention to detail and BAM's willingness to take care of everyone on an individual basis was exceptional. Crusher and his team are on a winner and I could not recommend the organisation more highly," Steve Teear, Victoria – 2008 Charlotte Tour.
"We will be back. We have been on other tours over the years, but nothing organized this well or providing so many great experiences," – Denzil and Mary Mead Tasmania – 2008 Charlotte Tour
"From the time we stepped off the plane until we were presented with our own framed autograph photo of ourselves with Marcos, minutes before leaving – everything was taken care of. A lot of businesses could learn a few things from BAM Tours. I am looking forward to my next trip," – Tim Hodges, Victoria – Charlotte Tour 2007, 2008.
"I have been fortunate to be able to do some cool things, but this trip was one of the best experiences of my life. The attention to detail was terrific and the list of experiences went on and on. The enormity of NASCAR is beyond comprehension, but the guys at BAM Tours have taken that in their stride and developed some amazing relationships which they pass on to their guests. I will be back and so will some of my friends," – Adrian Di Lallo, Perth
- Charlotte 2008
"My expectations for the trip were pretty high before we left and they were completely blown out of the water. Everything ran so smoothly and everyday got better than the one before. Can't wait to see what's planned for next year," – Matt Long, Brisbane, Queensland – Charlotte 2007, 2008.
BASE ITINERARY – MARCOS AMBROSE VIVA LAS VEGAS TOUR
WEDNESDAY, FEBRUARY 24, 2010
Depart Brisbane International Airport
Arrive Los Angeles International Airport
Flight to Las Vegas
Check in to five-star Hotel
THURSDAY, FEBRUARY 25, 2010
Grand Canyon Tour
FRIDAY, FEBRUARY 26, 2010
Morning free
Pole Day
World of Outlaws Sprint Car Event
SATURDAY, FEBRUARY 27, 2010
Morning free
NASCAR Nationwide Race
Welcome dinner with Marcos Ambrose
SUNDAY, FEBRUARY 28, 2010
Morning free
NASCAR Sprint Cup race
Private Poker Tournament
MONDAY, MARCH 1, 2010
Free Morning
Afternoon flight to Los Angeles
Evening Flight to Australia
WEDNESDAY, MARCH 3, 2009
Arrive back to Australia
* Itinerary subject to change.
For further details, please contact:
Jodie-Lee Forgie – BAM Tours
Ph: +61 7 55 631155
Email: [email protected]