Kurt Busch wins a fan a million in Texas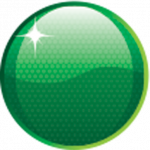 Kurt Busch has denied his younger brother Kyle a piece of NASCAR history by taking out the Dickies 500 at Texas Motor Speedway today.
Kyle Busch led a race high 232 laps in his M&Ms ride around the 1.5-mile oval as he attempted to win the Truck, Nationwide and Sprint Cup races at the Fort Worth venue over three consecutive nights.
But in the end a nail-biting fuel mileage finish played out in front of 167,000 fans (including a group of Aussie fans attending with BAM Tours) and it was the older of the Busch brothers who won out aboard the #2 Miller Penske Dodge.
Kyle Busch was leading and trying to conserve fuel when he ran out on the backstretch on Lap 331, giving over the lead to Busch who scored one fan a lifechanging prize.
Fan Michael McGee won US$1million courtesy of winning race sponsor Dickies workwear's American Worker of the Year competition. McGee selected Busch, Kurt from a random draw of Chase drivers prior to Texas and when 'the blue deuce' scored the win, McGee scored a 'mil'.
Busch admitted that there were mixed feelings about taking the lead from his younger brother.
"I knew what we had for fuel mileage — I was confident in our guys' numbers," said Kurt Busch.
"They gave me what I needed to win today. We were fast, we were playing cat-and-mouse with Kyle on restarts — you know, it's the first true time that Kyle and I have raced each other hard for a victory like this.
"For us to come away and knock him off his sweep — he was trying to go for it — it's bittersweet. I was rooting for him, but at the same time, this is for us."
See separate stories for rundown on the shake-up to the Chase points as a result of a crash for Jimmie Johnson and a painfully end to the night for Ambrose, who was in second place with two laps remaining until like Kyle Busch he ran low on fuel.
RESULTS: Dickies 500 at Texas Motor Speedway
Race 34 in the 2009 NASCAR Sprint Cup Series
1. #2 Kurt Busch 334 laps
2. #11 Denny Hamlin
3. #17 Matt Kenseth
4. #5 Mark Martin
5. #29 Kevin Harvick
6. #14 Tony Stewart
7. #33 Clint Bowyer
8. #16 Greg Biffle
9. #31 Jeff Burton
10. #44 AJ Allmendinger
15. #47 Marcos Ambrose 333 laps
2009 NASCAR Sprint Cup Driver's Standings – After Race 34 of 36
1. Jimmie Johnson 6297
2. Mark Martin 6224
3. Jeff Gordon 6185
4. Kurt Busch 6126
5. Tony Stewart 6119
6. Juan Pablo Montoya 6061
7. Greg Biffle 6050
8. Denny Hamlin 5975
9. Ryan Newman 5973
10. Kasey Kahne 5898
18. Marcos Ambrose 3637