GMR evaluates Fujitsu V8 candidates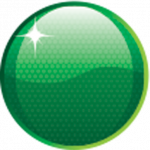 Greg Murphy Racing will conduct an evaluation day tomorrow at Winton Raceway for aspiring Fujitsu V8 Series competitors.
Australian Formula 3 champion James Winslow, F3 driver Mathew Radisich, UK Formula Ford racer Ben Barker, V8 Supercar Safety Car driver Amber Anderson and former F4000 driver Derek Pingel will all test GRM's Commodore VZ that contested the first part of the 2009 Fujitsu Series with Sam Walter at the wheel.
The test has come about as GMR looks to find a driver for the final round of the Fujitsu Series at Homebush after Walter told the team he will not race.
Team manager Dean Lillie spoke to Speedcafe and said that
THE FINAL RACE OF THE 2023 REPCO SUPERCARS CHAMPIONSHIP ON ONE OF THE WORLD'S BEST STREET CIRCUITS. GO ALL IN AT THE VAILO ADELAIDE 500, CLICK HERE TO BUY TICKETS
"We have the driver evaluation day tomorrow, and there might be a possibility, that one of the drivers will do Homebush," he said.
"We will test them tomorrow in the VZ, but if we can get the VE repaired before Homebush, will use it, but we're running out of time with a parts supply issue."
Speedcafe understands that Winslow is the man in the box seat to secure the Homebush driver, budget permitting.
Greg Murphy himself will be at the test tomorrow, taking the participants for a ride in the passenger seat before letting the five testers take the wheel.
GMR entered three cars in the 2008 Fujitsu Series, but has only run one car this year for Walter. Lillie says that he wants to get back up to last year's levels.
"Our plan is to run three Fujitsu Cars. If we can pull it off, we'll be happy," Lillie said.
"Running three keeps the costs down. We've got a four car transporter and if you run three cars, it helps with the fixed cost like staff, transport, catering. If you're already going, running three keeps the cost down.
"It's a lot easier to focus on one type of car as well. This year, we've run Porsches, MINIs, V8s and you end up with three lots of tool boxes, three lots of spares and all the mess that goes with it. If you run three V8s, the focus is on that and it is a lot tidier, even on an administration side of things. It's just a lot more streamlined way to run the business."