Densham to double up at Willowbank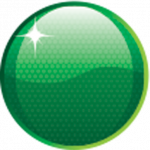 Gary Densham will take to the quarter mile for both rounds of the International Nightfire New Year Series – featuring the USA vs AUS Nitro Funny Car Challenge – this coming January at Willowbank Raceway.
Densham was already guaranteed to make an appearance at the January 2 and 16 events, with a role as guest crew chief and overall team advisor to Jack Wyatt – the US side of the USA vs AUS Nitro Funny Car challenge – however in recent weeks talks have seen that role expand.
Densham will now take to the track over both events, racing his brand new Nostalgia Nitro Funny Car down the quarter mile in a demonstration of where Nitro Funny Car started.
"I was honoured when I was asked to return to Australia as Jack Wyatt's team advisor," said Densham.
"Since I was unable to compete at all of the NHRA races this year, I had time to build a nostalgia car like the first funny car I brought to Australia in 1975. After Willowbank saw the car, they thought it would be cool to show the fans how it all started.
"I am hoping to put on a great show – giving old timers a trip down memory lane and, for the younger fans, a chance to see where it all began."
The Bellflower native's car is expected to run five second passes at over 250 miles per hour with full header flames, and will be painted in its original livery from his first Down Under trip in 1975 – 2010 will be Densham's 12th journey to Australia.